Solange
Lemoine 1907
Double - Buff or buff-white - Late. Medium height. Double type, large.
Compact, globular form, opening slowly and not acquiring full
development for several days; cream-white, with a suffusion of buff
and pale salmon-pink . Moderately floriferous, stems and foliage
of average quality, dark green with reddish green veins. A favorite
variety of unusual tint about which peony writers have become
enthusiastic. The form of the bud is cramped and tight
and lacks grace. Its great merit is its color.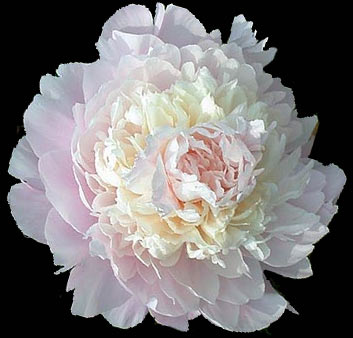 Light Pink or White varieties